健康食品
モアナエキス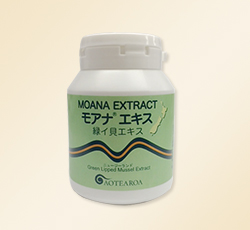 バイオレーン(ニュージーランド産緑イ貝エキス末)100%のモアナエキス。軽やかな動きとホリスティック・ビューティーをサポートするサプリメントです。
内容量 : 308mg×150カプセル
---



緑イ貝モアナエキスとは
モアナエキスはバイオレーン100%で「Chronic Inflammation」に注目のサプリメントです。
「モアナ」とはニュージーランドの先住民マオリ族の言葉で「海」の意味です。
バイオレーンはニュージーランドのきれいな海に生息する緑イ貝から、生きたままその体液を抽出、凍結乾燥させた粉末です。アメリカ、ヨーロッパ諸国で長年愛用されてきた実績のある人気製品です。
緑イ貝とは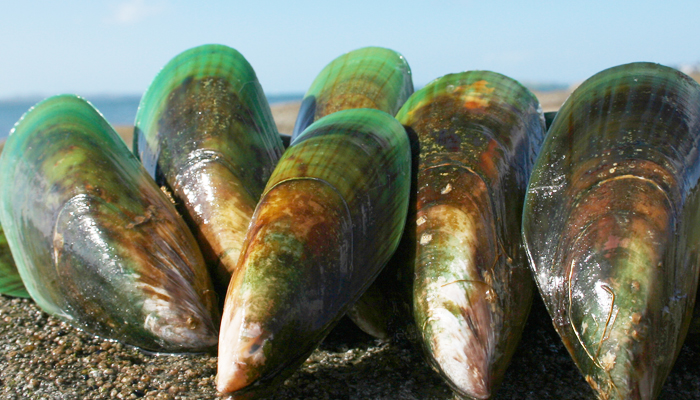 緑イ貝は、ニュージーランドでしか採れない美しい緑色をした二枚貝です。
通称グリーンリップドマッスル(学名:ペルナ・カナリキューラス)と呼ばれ、ニュージーランドの北部にある「コロマンデル地域」や南島、「マルボロ地域」の特定水域に生息します。
アミノ酸やミネラル、脂質、多糖体類がバランスよく豊富に含まれ、「奇跡の貝」と呼ばれるほど栄養価が高い貝で、古くからニュージーランドの先住民であるマオリ族の間では大切な食品の一つでした。現代ではニュージーランド人にも広く食されています。
緑イ貝と健康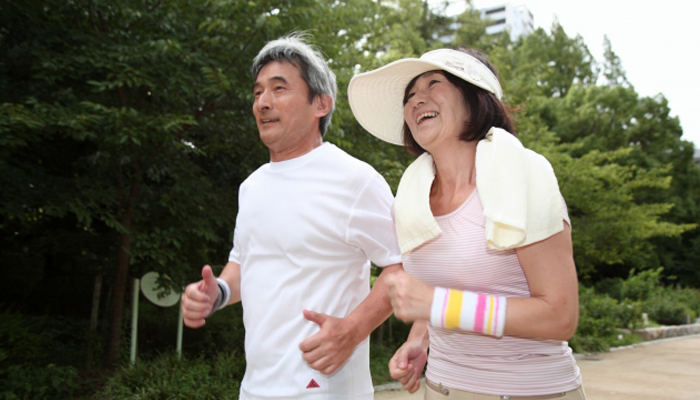 緑イ貝は、ニュージーランドの先住民マオリ族の間で関節の悩みを緩和する貝として昔から重宝されてきました。
1970年代から医学的にも注目され、国立オークランド大学で研究が始まりました。その後各国の大学で研究が進んでおり、地元ニュージーランドはもちろん、オーストラリア、アメリカ、イギリス、日本などで数々の研究発表が行われています。
緑イ貝製品は、グリーンアンドクリーンな素晴らしい環境から、安心・安全としてヨーロッパ、アメリカ、アジア諸国へ輸出されています。
---
学術論文
Cullen JC, Flint MH, Leider J. The effect of dried mussel extract on an induced polyarthritis in rats. NZ Med J 1975; 81: 260-1
Highton TC, McArthur AW. Pilot study on the effect of New Zealan dgreen mussel on rheumatoid arthritis. NZ Med J 1975; Mar 12: 261-2.
Daum A. The influence of Seatone® (RO 49-0282/100), and fractions of Seatone, on the established adjuvant arthritis of the rat. Roch eLaboratories, Switzerland, 1976
Miller TE, Ormrod D. The anti-inflammatory activity of Perna canaliculus (NZ green-lipped mussel). NZ Med Journal 1980; 92: 187-93
Caughey DE, Grigor RR, Caughey EB, et al. Perna canaliculus in the treatment of rheumatoid arthritis. Eur J Rheum Inflam 1983; 6: 197-200
Miller TE, Ormrod DJ, Findon G. Evaluation of the effect of Biolane® GLME administration on cell-mediated immune mechanisms determined using in vitro and in vivo analysis of T lymphocyte function. Private study in the Department of Medicine, University of Auckland, 1984
Miller TE, Wu H. In vivo evidence for prostaglandin inhibitor a ctivity in New Zealand green-lipped mussel extract. NZ Med Journal 1984; 9 7:355-7
Larkin JG, Capell HA, Sturrock RD. Seatone® in rheumatoid arthritis: a six-month placebo-controlled study. Ann Rheum Dis 1985; 44: 199-201
Audeval B, Bouchacourt P. Double-blind, placebo-controlled study of the mussel Perna canaliculus (New Zealand green-lipped mussel) in gonarthrosis (arthritis of the knee). La Gazette Medicale 1986; 93 (38): 111-5
Lambert M, Semark A, Grobler L. The ergogenic properties of Seatone®, Research Report by MRC/UCT Bioenergetics of Exercise Research Unit, UCT Medical School, Sport Science Institute of South Africa, 31st August 1998
Okumura M, UENO H, Watanabe K, Kadosawa T, Shimada K, Fujinaga T. Clinical application of New Zealand green mussel as a treatment for dogs with arthritis. Report from the Veterinary Medicine at Hok kaido University, Japan, 1999
Orima H, Omura T, Kirihara N. Clinical effects of the extract of the New Zealand green-lipped mussel on dogs and cats with joint diseases. Report from the Nippon Veterinary and Animal Science University, Japan, 1998
Ankenbauer-Perkins K, Slacek B, Alexander A, et al. Final report on the efficacy of green-lipped mussel extract in the management of degenerative joint disease in dogs. Study no. AHSC-75353. September 1999. Animal Health Sciences Centre, Massey Uni versity, Palmerston North, New Zealand
Reginster JY, Deroisy R, Rovati LC, et al. Long-term effects of glucosamine sulphate on osteoarthritis progression: a randomised, placebo-controlled clinical trial. Lancet 2001; 357: 251-6
Bui LM, Bierer RL. Influence of green lipped mussels (Perna cana liculus) in alleviating signs of arthritis in dogs. Veterin Ther 2001; 2(2): 101-11
Kosuge T, Tsuji K, Ishida H, Yamaguchi T. Isolation of an anti-histaminic substance from green-lipped mussel (Perna canaliculus). Chem Pharm Bull 1986; 34 (11): 4825-8
Miller TE, Dodd J, Ormrod DJ, Geddes R. Anti-inflammatory activi ty of glycogen extracted from Perna canaliculus (NZ green-lipped mussel). Agents Actions 1993; 38 (Special Conference issue): C139-42
Knaus UG, Tubar A, Wagner H. Pharmacological properties of glycogens: anti-complementary and anti-inflammatory action of mussel glycogen (Perna canaliculus). Department of Immunology Imm2, Scripps Clinic and Research Foundation, La Jolla, California, USA. Also Universities of Trieste, Italy and Munich, Germany, 1990
Billard H. Extract of Perna Canaliculus (New Zealand green-lipped mussel) in rheumatology. La Gazette Medicale 1985; 92 (7): 1-5
Couch RAF, Ormrod DJ, Miller TE, Watkins WB. Anti-inflammatory activity infractionated extracts of green-lipped mussel. NZ Med J 1982; 95 (720): 803-6
Rainsford KD, Whitehouse MW. Gastroprotective and anti-inflammatory properties of green lipped mussel (Perna canaliculus) preparation. Arzneim Forsch/Drug Res 1980; 30 (11): 2128-32
Kendall RV, Lawson JW, Hurley LA. New research and a clinical report on the use of Perna canaliculus in the management of arthritis. Townsend Letter for Doctors & Patients 2000; 204: 99-111
Gibson RG, Gibson SL, Conway V, et al. Perna canaliculus in the treatment of arthritis. Practitioner 1980; 224; 955-9
Personal communication from researchers at the Wellington Clinical School,. University of Otago School of Medicine, New Zealand. Results of COX-2 Specificity Study, 2002
Smith WL, Meade EA, DeWitt DL. Interactions of PGH synthaseisozymes-1 and -2 with NSAIDs. Ann NY Acad Sci 1994; 744: 50-7
Personal communication from researchers at the Department of Medicine, University of Adelaide, Australia. Green-Lipped Mussel Lipids and the inhibition of 5-Lipoxygenase, 1998.
Croft, John E. Arthritis And Aging, A Solution From The Sea. Scientific Marine, 2015, 165p, ISBN9 7806 4692 7442
Biolane®; Technical Dossier. Immuno Research Ltd.
モアナエキスの原材料
緑イ貝エキス末(バイオレーン)、HPMC
内容量
46.2g(308mg×150カプセル)1カプセル当たり245mg
召し上がり方
1日2~5カプセルを目安にお召し上がり下さい。
---