Dr.Bee Manuka Honey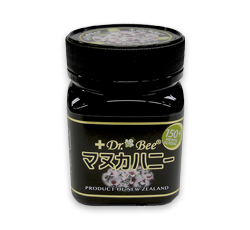 Dr.Bee Manuka Honey
100% Natural Manuka Honey from New Zealand
Retail Price(Excluding Tax)
¥4,700
Contents : 250 g.
---
---
Product description
Dr. Bee's Property
Dr. Bee Manuka Honey is 100% Natural Manuka Honey from New Zealand made by bees that pollinate manuka flowers, which are native plant grown only in New Zealand, with strong Anti-bacterial property. Manuka Honey is well known for health support used by Maori people for long time.
Dr. Bee Manuka Honey has a minimum of 150mg/kg of Methylglyoxal equivalent to UMF10. UMF stands for "Unique Manuka Factor", used for rating by University of Waikato. In general, Manuka honey with UMF10+ can be labelled as Active Manuka Honey.
In addition, this honey contains more nutrition than in other types of honey up to 4X, enriched in vitamins, amino acid, calcium, iron, magnesium, potassium, sodium and any other essential nutrition to our body.
Reliable Quality
In order to keep fresh nutrition from the bee hives, Dr. Bee Manuka honey is well packed, with an inner seal container, in a government certified factory in New Zealand. Besides, the honey is imported by air transportation. This is to ensure that Dr. Bee can keep fresh, clean, and rich nutrition.
Cautions
Not suitable for infant. Tighten the cap after opening and keep away from the sunlight.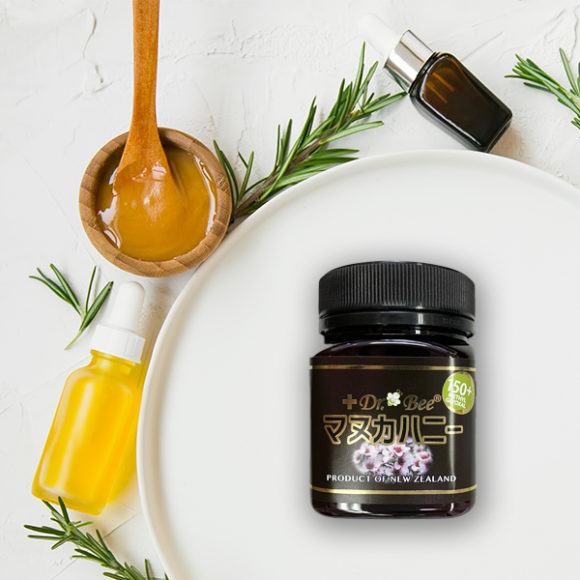 ---
Product information
Ingredients
Manuka Honey from New Zealand
Dosage
1-2 teaspoons daily directly, spreading onto bread, or adding in yogurt
---